In iMindMap we have a feature called 'Clouds'. Clouds can be used to bring attention to certain areas of your map, and can be particularly effective when your Mind Maps are printed out.
This guide will cover:
---
INSERTING CLOUDS
To insert a Cloud:
Select the branch that you would like to insert your Cloud onto
Right click, and select Insert > Insert Cloud
A Cloud will now appear around the branch you had selected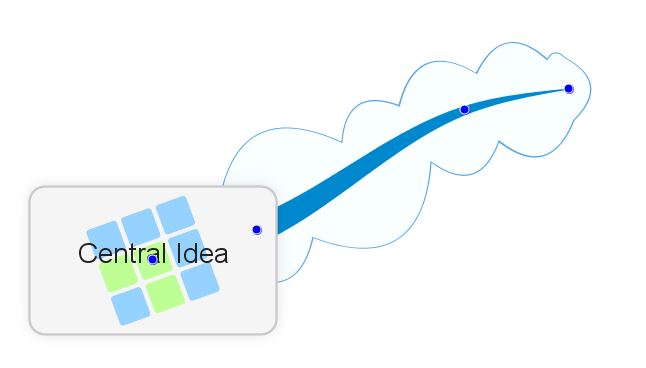 ---
FORMATTING A CLOUD
To edit the format of a Cloud:
Double click on the Cloud
The Cloud format options will now display:
---
DELETING A CLOUD
To delete a Cloud:
Double click on the Cloud
Select 'Delete' from the Format Cloud menu
Clouds are a great way to highlight parts of your Mind Map.
This guide will cover:
---
INSERTING CLOUDS
To insert a Cloud:
Select the branch that you would like to insert your Cloud onto
Right click, and select Insert > Insert Cloud
A Cloud will now appear around the branch you had selected

---
FORMATTING A CLOUD
To edit the format of a Cloud:
Double click on the Cloud
The Cloud format options will now display:
---
DELETING A CLOUD
To delete a Cloud:
Double click on the Cloud
Select 'Delete' from the Format Cloud menu