This is a guide to show you how to apply designs to branches and the different options available to you.
APPLYING BRANCH ART TO A BRANCH
To apply Branch Art to a Branch:
Select the branch that you would like to apply the design to
Select the Branch Art icon from the Branch Editor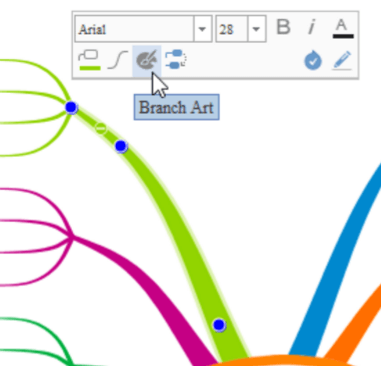 Select from the design options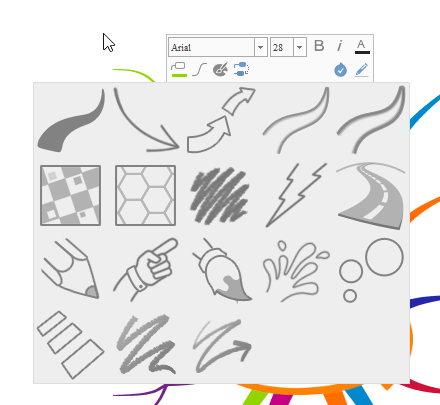 Once you have selected your design, this will automatically be applied to your branch.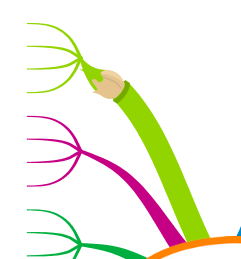 You can also apply Branch Art to all branches at the same time by navigating to the Home tab in the main toolbar and clicking 'Select', 'Select All' or 'CTRL + A' on your keyboard. After that simply right click and pick a Branch Art design.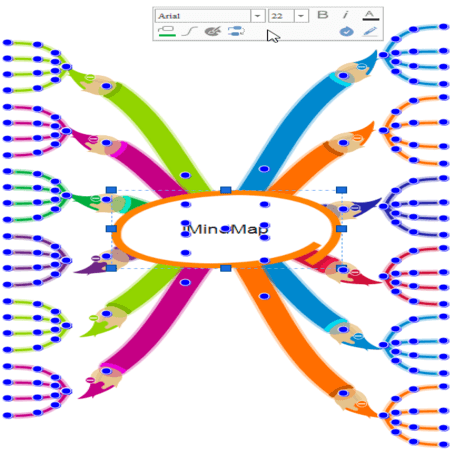 Branch Art allows you to change the look of your Branches completely. Branch Art can really make your Mind Map stand out!
---
APPLYING BRANCH ART TO A BRANCH
To apply Branch Art to a Branch:
Select a Branch you wish to add branch art to.
Select the Format icon from the main toolbar:

You can also use the Branch Editor to apply branch art:

Simply select one of these to apply it to your Branch, you can click the left and right arrows in the Branch Art panel to see more Branch Art options: